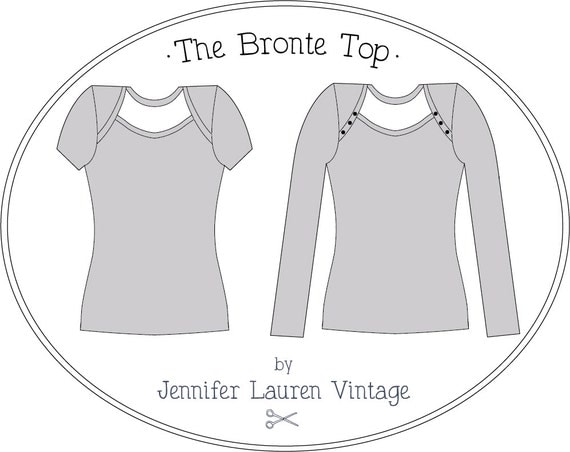 Still catching up with unblogged makes!
This pattern has been around for a while and I eventually bought it as part of a Pattern Bundle last summer, along with the True Bias Hudson Pants and the Mouse House Creations Julia Cardigan amongst others.
I hadn't been that taken with the Bronte top when it first came out, but as ever, once other people's versions start popping up on the internet I began to warm to it. I realise now that my top is almost the same as one of the ones Jennifer made for her pattern photos.
Around the same time, I was re-watching the series Castle with my two older girls and had noticed that the female lead, Kate Beckett, had a top that she wore (I think in series 3) that had a similar neckline. She had a couple of these in different colours:
Beckett's top is in a much stretchier fabric and the back neck is much higher. An idea began to form....
The fabric for this came from one of my first visits to Goldhawk Road and my intention was to make a copy of a summer top that I had. That never happened, and the fabric would have been too thick for that particular top any way.
I cut the top out in a single layer in order to get all the pieces on the fabric, at which point I nearly had a disaster. I had pinned along the centre back with a view to flipping the pattern piece over and cutting the other side... and I started cutting up the centre back..... I tried to rescue it by zig-zagging the cut bit together, but it didn't really work
Fortunately I had added extra length to the top and I ended up just sacrificing that extra length without compromising the top, phew! I also added a band at the bottom to add back some of the length that I lost.
It's a while since I made this top, but seemed pretty straight forward. There is a lot of information in the instructions about working with knits and how to choose the best type of knit for this pattern. I think that my fabric is just on the limit of suitable. My machine struggled with the thickness of sewing through multiple layers of binding when attaching the sleeves. I overlocked the armhole seams after sewing with a narrow zigzag, but I ended up unpicking the overlocking as it made the seam quite stiff and uncomfortable and
really
noticeable on the outside. The knit is pretty stable so I didn't bother trying to finish any of the other seams.
Unusually I haven't got any 'hanger shots' for detail, but here are a couple of different shots of me wearing it - the one with the skirt was taken not long after I made it in January, and the other photo is from my Me-Made-May photos.