Some of you may remember that I started this dress
some time ago
.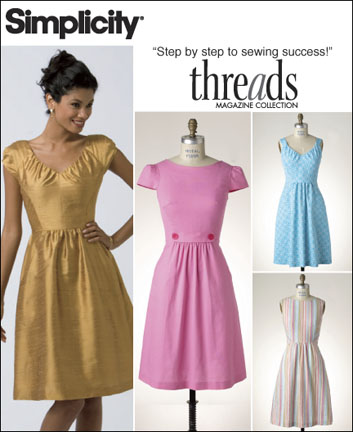 By the end of the Autumn term 2011 this was all but finished, just waiting for the zip and the hem. However, the room that we change in at class, and my sewing room, were a bit chilly, so I put off trying it on and finishing it! Also finishing a summer dress at Christmas didn't feel right.
Fast forward a few months and we had a spell of warm weather, which spurred me on to finally finish it, hurrah!
Unfortunately, it rained quite heavily for a long time just after I finished it, so apologies for the pretty awful photos. (Head chopped off due to bad hair/gumpy expression!)
Worn 'as is'
with belt
with belt and fancy shoes
And a 'worn in real life' shot:
I did wear this to a friends 50th birthday party a little while ago, but no photos were taken due to excessive dancing!